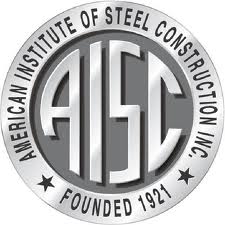 The American Institute of Steel Construction (AISC), headquartered in Chicago, is a not-for-profit technical institute and trade association established in 1921 to serve the structural steel design community and construction industry in the United States. AISC's mission is to make structural steel the material of choice by being the leader in structural-steel-related technical and market-building activities, including: specification and code development, research, education, technical assistance, quality certification, standardization, and market development. AISC has a long tradition of service to the steel construction industry providing timely and reliable information.

The Canadian Institute of Steel Construction (CISC) is the national industry organization representing the structural steel, open web steel joist and steel platework fabricating industries. Formed in 1930, CISC was granted a Federal Charter as a non-profit industry association in 1942. CISC operates as a technical, marketing and government relations organization. CISC works to unite and improve the industry through teamwork while distributing industry leading technical information. CISC addresses emerging needs and embraces changes as opportunities.

The National Institute of Steel Detailing (NISD) is an international association that advocates, promotes and serves the interests of the steel detailing industry. We are comprised of company owners and professionals in the steel industry and offer membership to steel detailing firms and associated companies and individuals. By fostering a professional approach to business and advocating improved quality through member networking, education and certification, our members are highly regarded by fabricators, architects, engineers and contractors.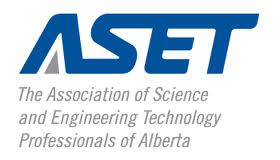 The Association of Science and Engineering Technology Professionals of Alberta (ASET) is the professional organization for technicians and technologists in the Province of Alberta and in the Canadian Territories. ASET was incorporated August 1, 1963. ASET evaluates the qualifications of individuals who voluntarily apply for certification, and issues professional credentials accordingly, based on national standards related to education, experience and professionalism. ASET membership consists of approximately 16,500 individuals, including full-time technology students, recent graduates and fully certified members. ASET works closely with the Association of Professional Engineers, Geoscientists of Alberta (APEGA) to advance the relationship which exists between engineers and technologists in the workplace.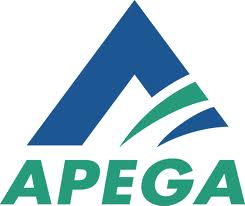 Since 1920, The Association of Professional Engineers and Geoscientists of Alberta (APEGA) has been a vibrant and progressive self-governing association fulfilling the mandate given to it by the Engineering and Geoscience Professions (EGP) Act. APEGA registers, sets practice standards and determines disciplinary actions, when necessary, for Members. It is vital that professionals attain and maintain the highest level of efficiency, productivity and ethical conduct possible. Now, more than ever, professionals need to do what they can to stay competitive. For engineers and geoscientists, this includes being licensed with APEGA. The designations P.Eng., P.Geo., P.Geol., P.Geoph. and Professional Licensee., or a Permit to Practice in the case of a company, assure that legal, academic and experience requirements to practice have been met. They also signify adherence to the high standards and ethics of the professions. Only those individuals licensed with APEGA can practice or use titles relating to these professions in Alberta.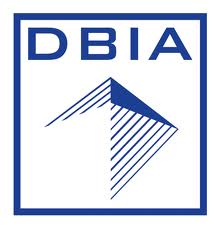 The Design-Build Institute of America (DBIA) is an association of leaders in the design and construction industry utilizing design-build and integrated project delivery methods to achieve high performance projects. Founded in 1993, and headquartered in Washington, D.C., DBIA proudly stands as the only membership organization bringing together thousands of organizations and individuals representing architects, engineers, public and private owners, general and specialty contractors, manufacturer and suppliers, students, college and university faculty, legal and finance professionals and many more. In summary, DBIA is the design and construction industry's hub — the only organization that makes whole the industry's many parts.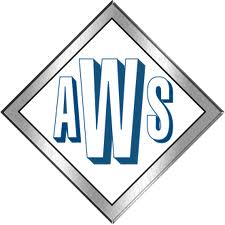 The American Welding Society (AWS) was founded in 1919 as a multifaceted, nonprofit organization with a goal to advance the science, technology and application of welding and related joining disciplines. From factory floor to high-rise construction, from military weaponry to home products, AWS continues to lead the way in supporting welding education and technology development to ensure a strong, competitive and exciting way of life for all Americans.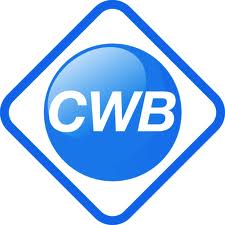 The Canadian Welding Bureau (CWB) was formed in 1947 to administer the then, new W47.1 welding standard for structural steel. The CWB has today expanded its scope well beyond the original structural steel roots and is accredited by the Standards Council of Canada as a Certification Body for the administration of CSA Standards including W47.1, W47.2, W55.3, W186, W178.1 and W48 to industries across Canada and internationally. The CWB qualifies welders, welding procedures as well as providing comprehensive training courses and products through the CWB Learning Centre. The activity of the CWB contributes to the high level of competence enjoyed by industries employing welding and joining and the consistent progress in welding technology, and the reliability of welded products.