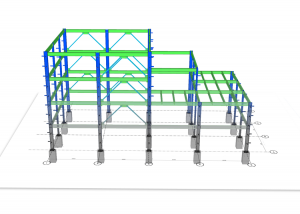 3D modeling has become the industry wide standard and with the complex steel elements in today's structures, it is truly an incredible tool for all parties to be able to visualize the structure and get a feel for the project before ground break.
3D RFI's are also generated from the model enabling the design issue at hand to be addressed accurately and efficiently the first time, with minimal turn-around time.
At Global, our entire team utilizes the 3D modeling software from the inception of the stick model to connection design to project management to checking.